Light and dark neutral tones combined with a hint of wood and subtle yet functional lighting are the foundation for this fresh look for luxurious kitchen countertops and high-end kitchen design. Dekton kitchen countertops and tables are prominent in this particular design because the material chosen for the worktop can have a major impact on the overall aesthetics of the kitchen, which contribute to its premium look and feel. In this case, to emphasize the luxurious effect of kitchen and dining area, the worktop and front have been clad in Dekton Keyla, a sober and refined color inspired by dark marble with light veins.
Dekton Countertops to Complement Appliances
Integrating high-end appliances in any kitchen is a challenge. An experienced designer and home-owner must be patient because the challenge is to integrate seamlessly into the design while appliances have specific space and ventilation requirements that need to be taken into account during the design process.
Kitchen Countertop Perfection
Dekton countertops and tables always have beautiful aesthetics, incredible durability, and dependable functionality. In addition to a range of colours available, professional designers really love the exceptional durability of Dekton, an ultra-compact stone that can withstand knocks, scratches, extreme heat and cold without changing. Thanks to its virtually zero porosity, it even resists stains and can be cleaned with a damp cloth.
In this particular example, the design achieved a seamless and elegant integration by adding three different types of clean-lined metal hob to the worktop and concealing the extractor hood in the wooden top unit above. The matt cream-colored base units also conceal the dishwasher, while the oven and microwave are housed in the paneling created at one end of the room to form a large pantry.
At the center of this beautiful kitchen design is a large table for breakfast, lunch and dinner. It features a table top made of Dekton Aura with a pattern that emulates Calacatta and Carrara marbles. Subtle veins of this Dekton countertop color replicate natural stones on a white background that complements elements and furniture in the kitchen.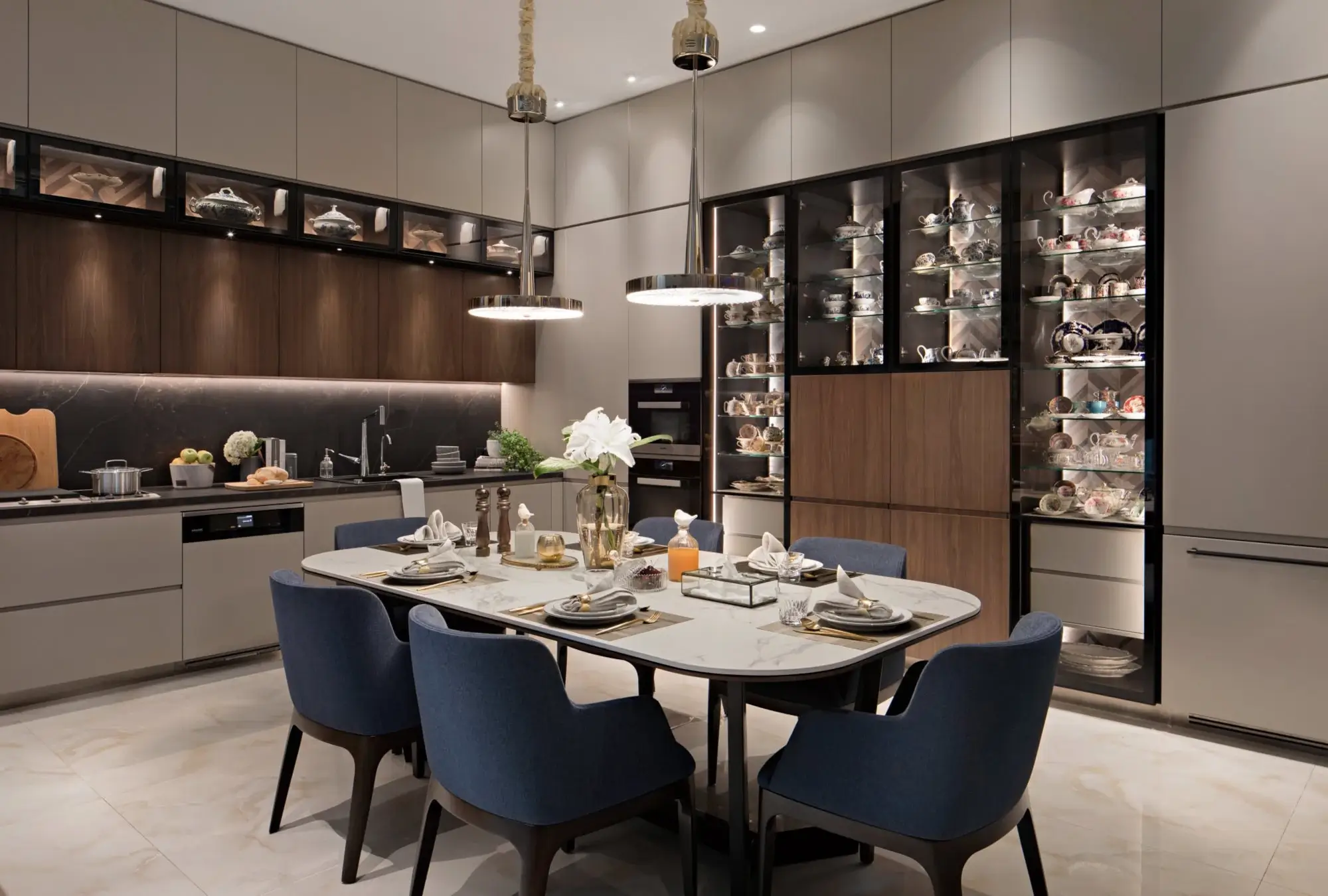 Dekton Colors: Dekton Kelya, Dekton Aura
Thickness: 12 mm
Architecture / Design: Interior
Material: Dekton
Application: Worktop, front, table top
Stain Resistance
Dekton is highly resistant to stains from coffee, wine, olive oil, make-up and many other everyday products when properly maintained. The Silestone coefficient of porosity is practically null and much lower than that of granite or marble. It is also more stain resistant than acrylics and laminates. However, be careful not to leave on liquids, such as, tea, coffee or red wine on the surface for more than 24 hours. Reason being, if liquids like these are exposed to the surface for such a long time this may penetrate the material, and may require a billable service call request. Remember that Silestone is stain resistant, not stain proof.
Silestone is not affected by common kitchen acids like lemon juice, tomato juice or vinegar (food acid). Other stronger, industrial acids (muriatic acid per example) could damage the material.
Silestone does not need any water repellent or gloss enhancer. Avoid these products as they can lead to important care and maintenance problems that void your warranty.
Heat Resistance
Silestone holds up better than a majority of other countertop or interior surface products, such as, laminate, wood and solid surface. It is recommended that you use a trivet because Dekton is not warranted against thermal shock.
Impact Resistance
Dekton resistance to impact is very high. It far exceeds that of other products with similar applications, such as, natural stone or solid surfaces. That being said, care not to hit the exposed ends, corners, cutouts and edge profile especially in the dishwasher and sink area.
Scratch Resistance
Silestone is highly scratch resistant because quartz is one of the hardest minerals in existence. The Mohs scale classifies it as the hardest 7 earth mineral behind topaz, corundum and diamond. It will not "micro-scratch" like acrylic products and is broadly more resistant than any laminated or stratified product. Even so, you should still use a cutting board and avoiding jagged knives, ceramic knives, choppers, unfinished dishware, and clay pots directly on the worktop. Scouring pads or abrasive sponges should be avoided as they can deteriorate the polished surface.
Microbial / Bacteriostatic Protection
Due to its low porosity, Dekton countertops are considered an antibacterial surface, which limits the proliferation of bacteria. Please note that Silestone is not an antimicrobial surface. By medical definition, only a substance that kills microorganisms like bacteria or mold, or stops them from growing and causing disease can be labeled as antimicrobial.
Design Kitchens Online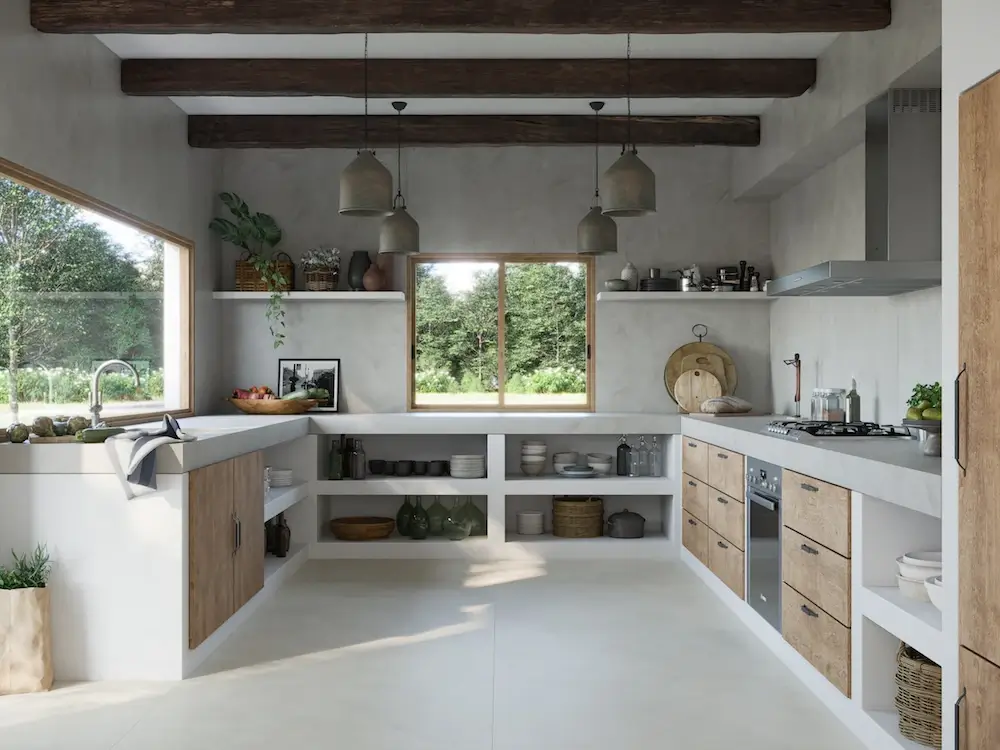 KITCHEN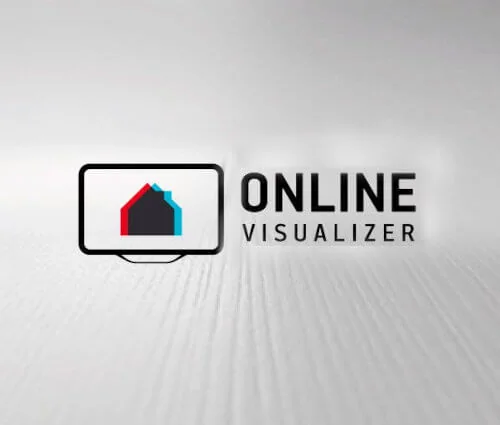 Vizualizer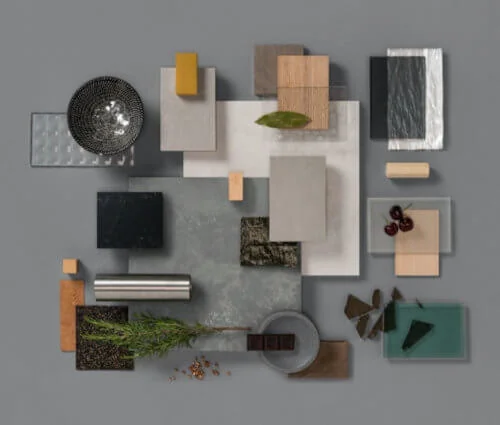 Moodboard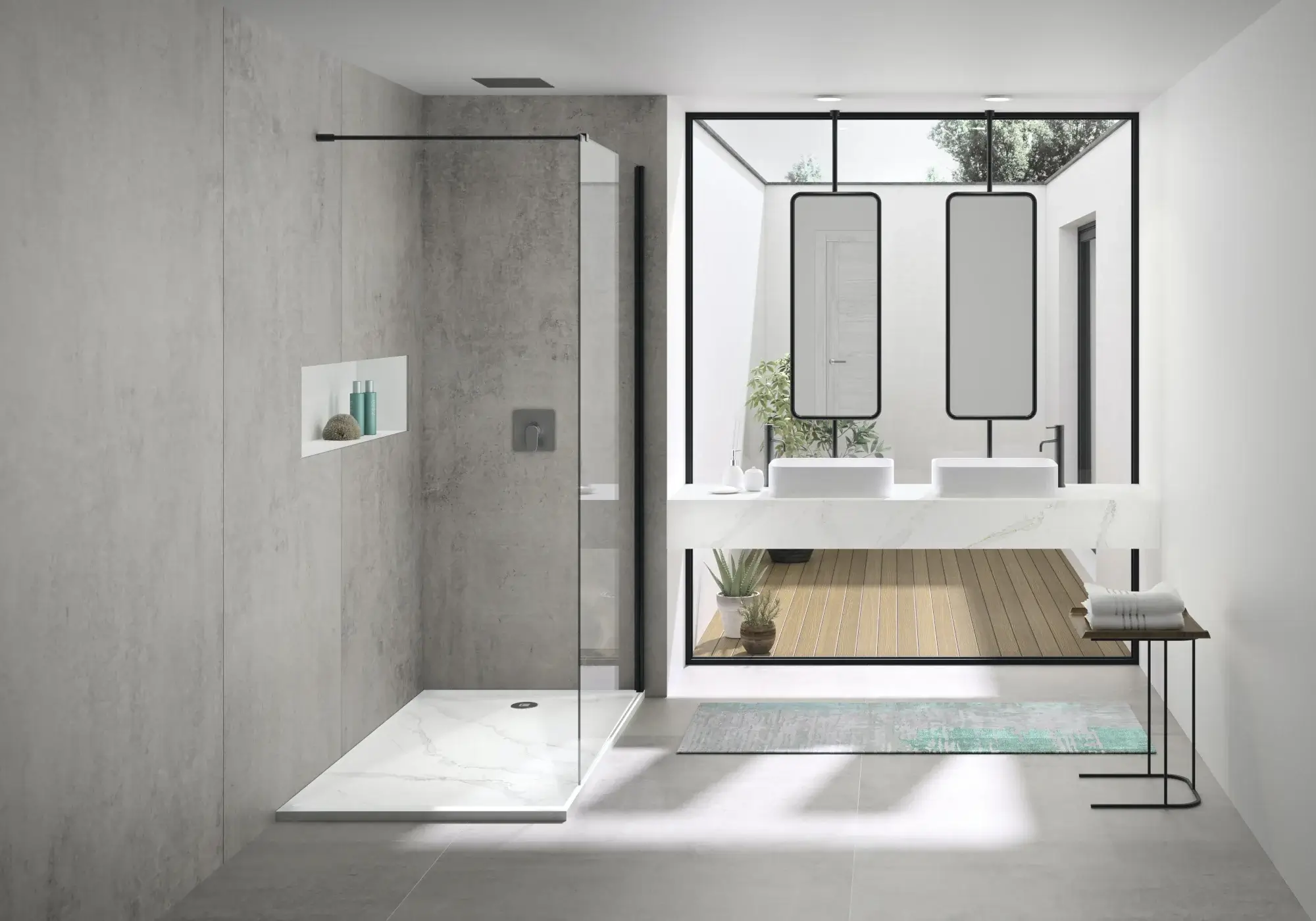 Bathroom