When one needs to matching cabinets and countertops, the color palette of the house and kitchen is the starting point… always! No matter if you are doing modern or rustic, the colors (color palette, color wheel, etc.) are the objective baseline for choices before you dive into the near-infinite spectrum of options.
Whether you are planning a total kitchen redesign or just picking out new cabinets, you must have the big picture on paper or in your head. Because to create a cohesive kitchen that blends with the rest of your house, you need to think about how the transition works and how big items like cabinets and countertops are complimented with smaller items that bring it all together. The most important elements to focus on when imagining your kitchen are your cabinets and your countertops because they draw the most attention.
So do you start with the cabinet or the countertop? The answer is easy! Just choose one and then match it with the other. It really doesn't matter, but you have to stick to the color palette and conceptualization.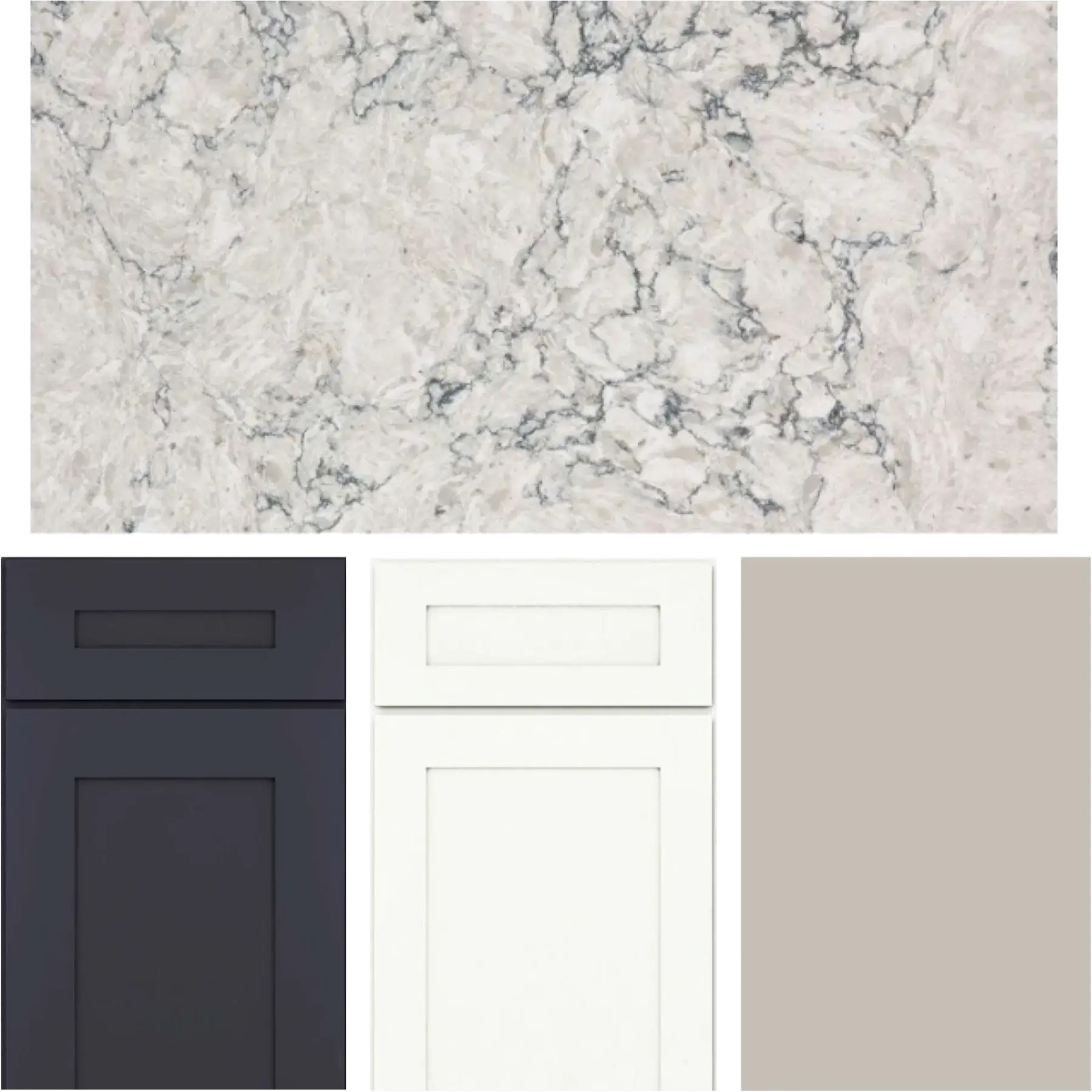 Get Started on Matching
Many interior designers recommend choosing your Silestone countertop color first and then selecting the cabinets simply because there are more cabinet options than countertop options. If you have indeed already picked your cabinets you will have plenty of pairing options available. Quartz countertops like Silestone have a ton of color or pattern options, so they can match almost any kitchen cabinet style you've fallen in love with.
Either way, bring your samples home to see them in your actual space where the influence of your lighting plus natural light can have a major effect on your selection. Make sure to check them in different areas of the kitchen and at different times of the day and night, with both natural light and lights. If you want to test the true color of your countertop sample, place it on a white towel or against a white piece of paper to see which undertones come out.
Contrasting Countertop & Cabinet Colors
Contrasting colors for Silestone and cabinets are often the go-to for many designers and homeowners. The black-and-white kitchen is classic and though you may miss trends, it will stand the test of time.
Another way to use dark or black countertops is to match it with a honey-colored wood for a dramatic look. Green Silestone is a dark color that goes well with white or creamy tones for cabinets without overwhelming the design. Adding a lighter neutral Silestone like a speckled beige or gray is a great way to contrast with medium- or dark-toned wood cabinetry since it will make the Silestone pop. Golden Silestone also pairs well with darker cabinets like mahogany for a brilliant contrast, while white countertops stand out against cherry wood or black cabinets.
Complementary Colors for Cabinets & Countertops
Going with complementary colors means you have to pick the exact same Silestone color to match the cabinets. They can be similar in shade, monotone, or just the same color family. Black countertops blend in beautifully with rich brown cabinets for a brooding kitchen space. Darker green Silestone countertops also meld well with dark wood tones. And dark gray Silestone complements medium-tone wood cabinetry, while light gray Silestone goes great with white or light-wood cabinets for a sophisticated or sleek kitchen. Beige Silestone matches well with maple cabinets for a kitchen that feels warm. On the other end of color spectrum, white countertops on white cabinets has been a trendy look that can easily work for different styles, and all the white picks up accent colors throughout your kitchen.
Kitchen Islands to Match Cabinets & Counters
Kitchen islands are great to showcase a larger slab or a stunning waterfall edge, but they can also function has a visual space to blend different color cabinets or countertops. The coloring does not have to be the opposite of your main design. Your concept should already have a focus on contrasting or complementary color schemes.
In fact, many designers think that the more uniform the counters are, the better… the island countertop should match the perimeter countertops. Kitchen islands tend to stand out, but they need to maintain a cohesive look throughout your kitchen.
If you don't want exact matching counters, consider using a lighter tone of the same color or a shade that complements it. Or if you want to go for high-contrast, mix materials and colors, but match your island to your cabinets to maintain cohesion in the kitchen.
Visit a Showroom
Remember to bring some of your preferred combinations like existing cabinets (an unscrewed door front) so that you can compare the Silestone with your exact materials. And when you have selected your surfaces, bring samples back home with you! Silestone slabs will look exactly like the sample.
Virtual Design Tools
If you don't have a showroom nearby or need to order everything online, then here is a virtual design tool for help…
Design Silestone Online w/ Design Tools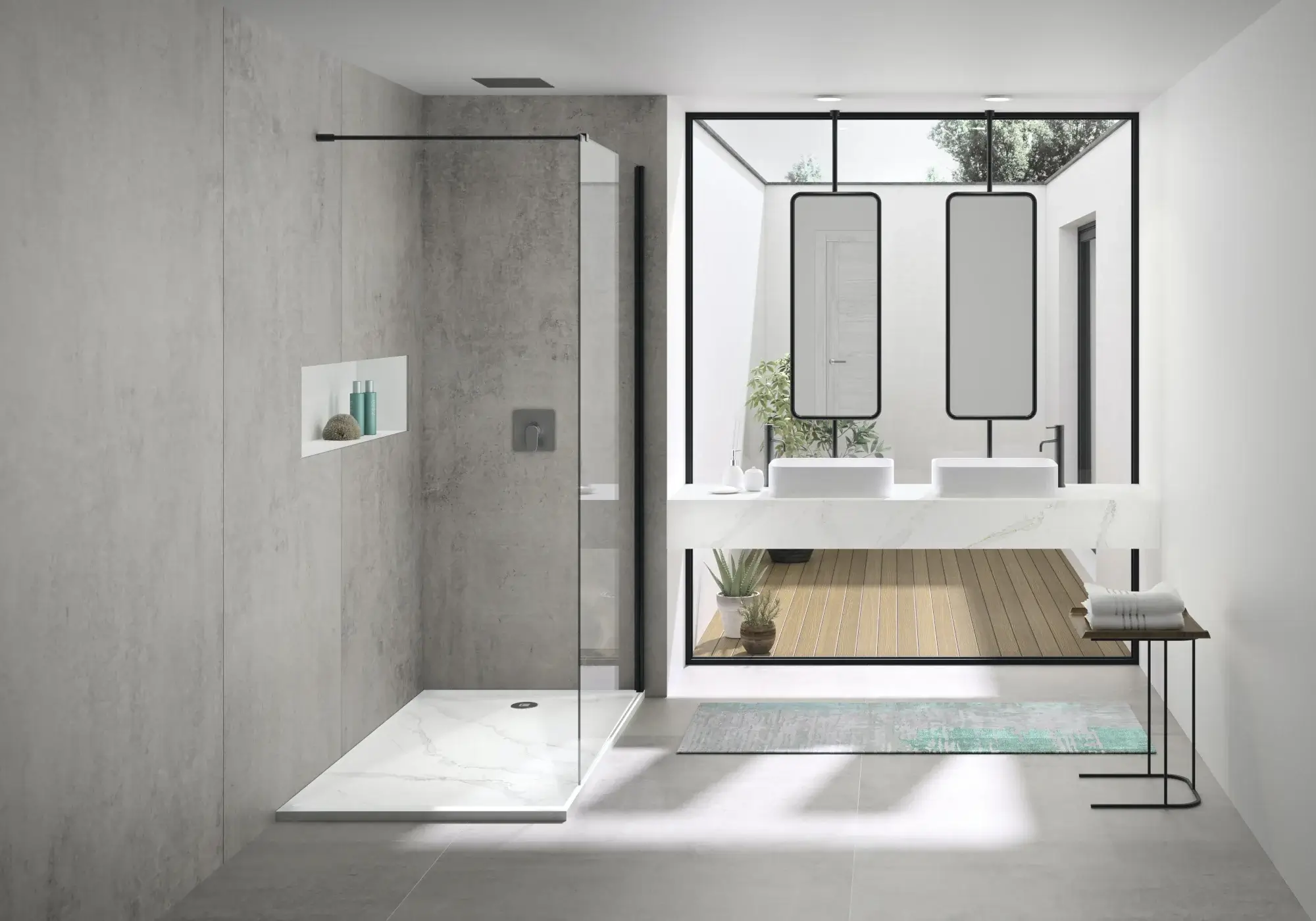 Bathroom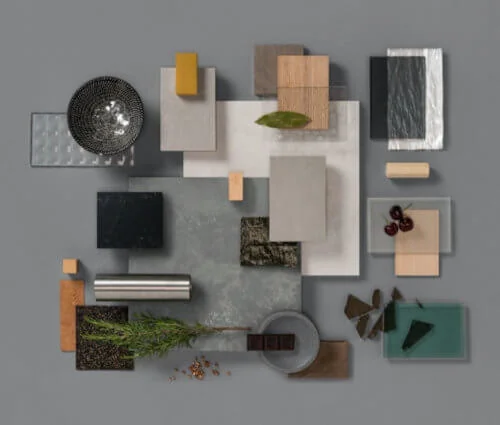 Moodboard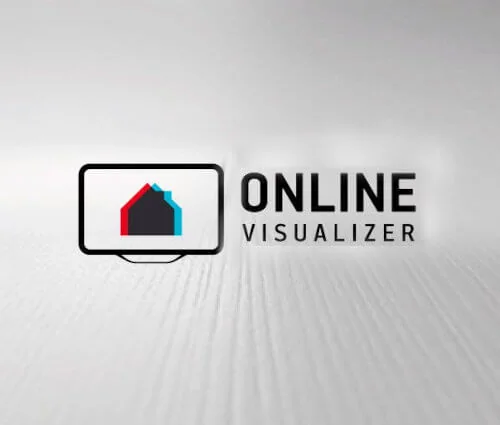 Vizualizer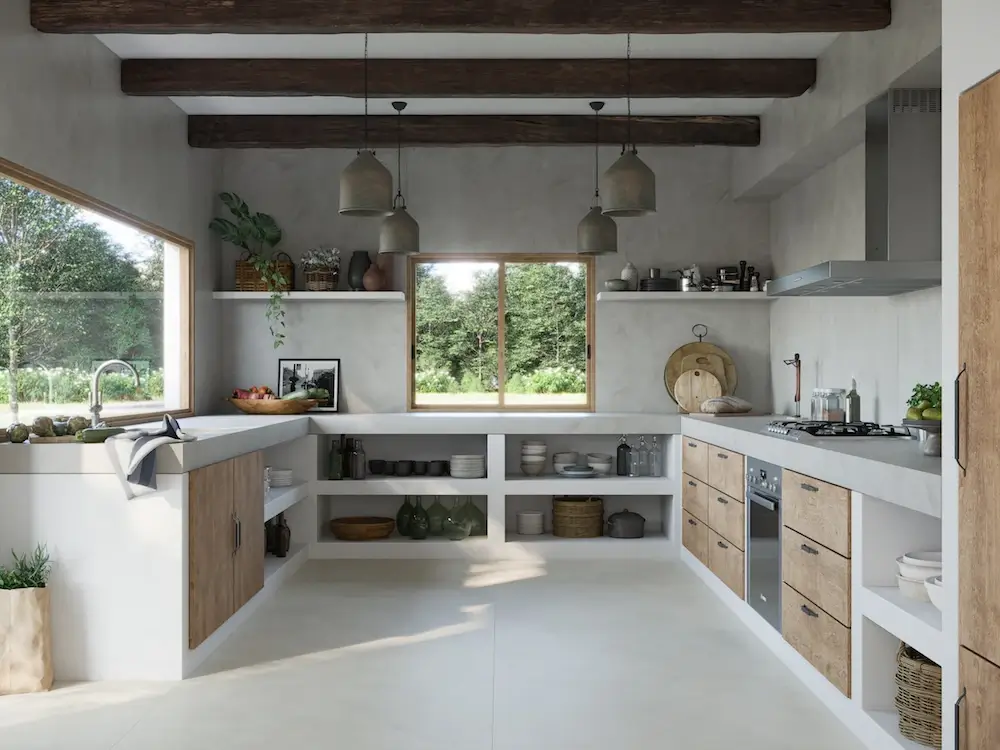 Kitchen
Still Not Sure? Consult Color Matching Software.
Back to the concept and color wheel! kitchens are one of the most expensive rooms in the home. So before you start, you must be set and solid on your style and colors. It is crucial to get things right the first time. Color wheels are excellent tools to play with color combinations. Check out www.paletton.com.
To make the most of colors in your kitchen design, aside from space and lighting considerations, you should tap into the principles of color psychology. Colors control the mood and appearance of a space. It can also trigger emotional responses.
Experiment with Matching Cabinets to Countertops
Be sure to experiment with different color combinations and materials. Lot's of experimenting! Even experienced design pros can take a long time on a space. One option is to simply start by choosing a color for the countertop and then pick a few colors for the cabinets. Keep experimenting with other variations until you find something that really suits your taste.
Incorporate variation into your kitchen cabinets and countertop combos. When you walk into a kitchen with countertops and cabinets that are the same color, we all think "rental." It's boring, but it is an empty canvas for renters. Anyway, if you have marble-like Silestone countertops with blue veining, try blue cabinets to make the color in the marble pop. Even veining can add enough color to light up an all-white kitchen.
How can you make monochrome work? That's easy… select a few different shades of the same color. If your chosen color is brown, for example, you can install cabinets that are dark brown and counters that are a lighter shade.
Other Kitchen Matching Dilemmas
In addition to matching countertops and cabinets, should the flooring and backsplash sync together? Or should the floor should match cabinets or counters? That depends on your concept as well as your personal preferences. Generally the combination of darker and lighter colors will give the illusion of more space and a bigger kitchen.
Should your backsplash match the cabinets or countertops? Many feel that the backsplash should match the cabinets. Other design pros say it should match the countertops. Usually, people want the backsplash to match whichever material is most predominant in your kitchen. The answer is that they all need to be cohesive in terms of the color palette and texture.
Spice Up the Kitchen Design with Accessories
Once you choose your matching cabinets and countertops, one of the best ways to tie the whole kitchen together is to choose the right accessories. This includes items such as cabinet knobs and pulls, as well as hinges on your cabinet.
You can also add dimension to the look of your kitchen by using accent pieces. For example, a backsplash can go a long way if you choose one that matches your decor.
---
Design Dekton Online w/ Design Tools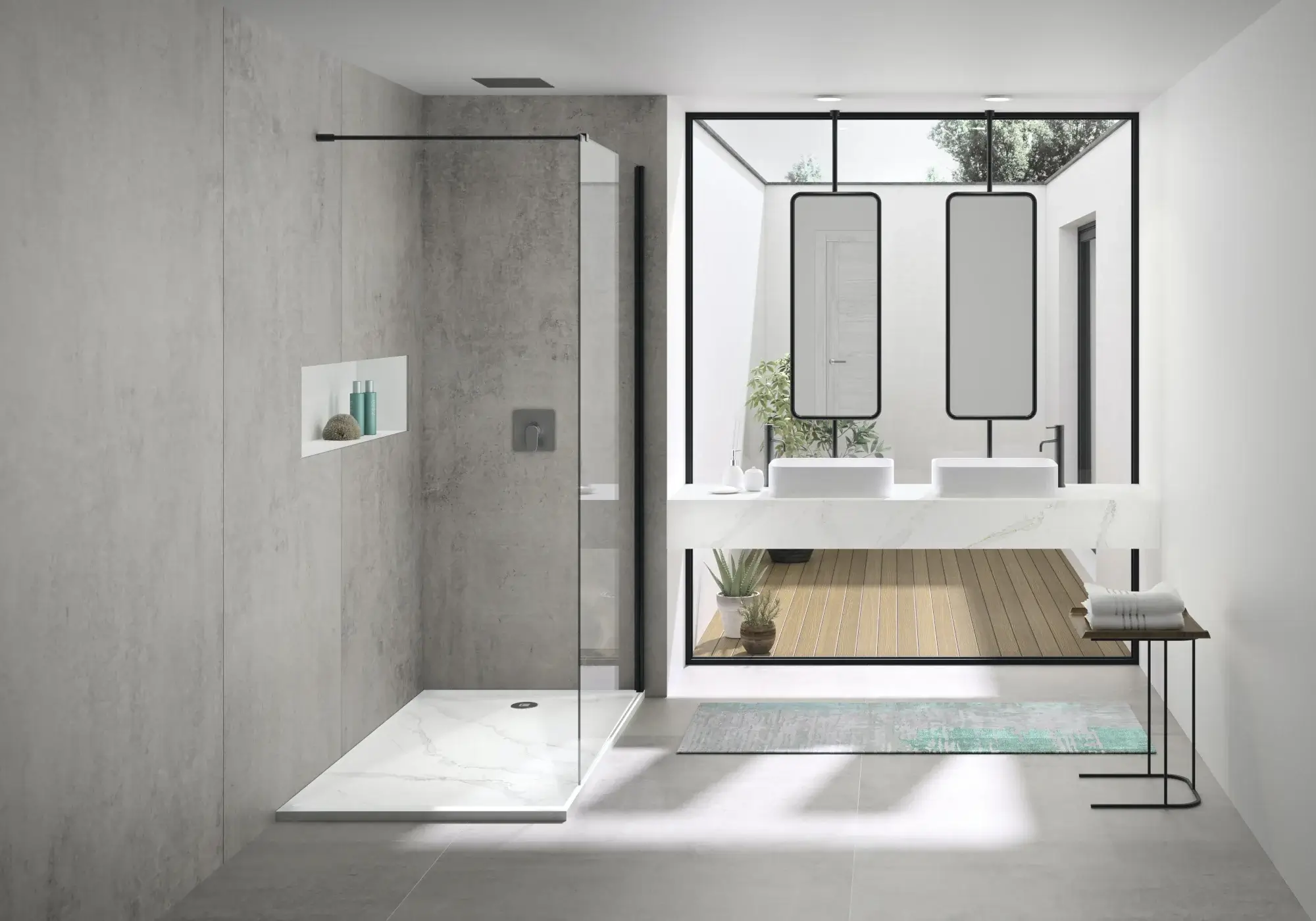 Bathroom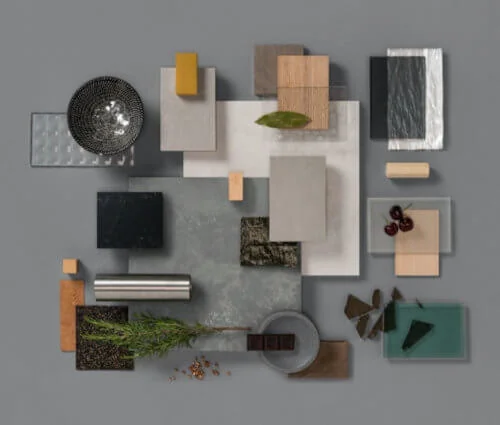 Moodboard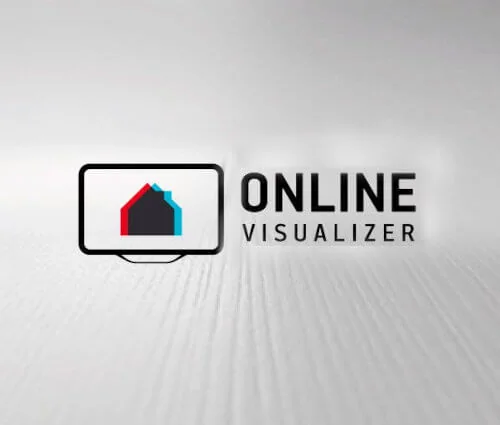 Vizualizer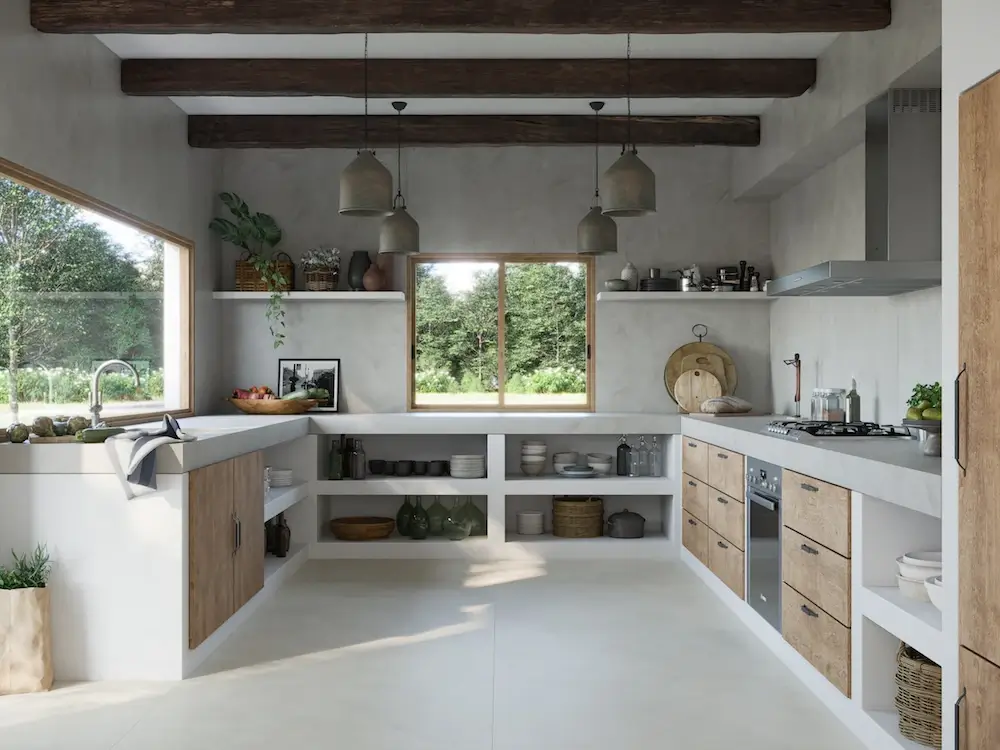 KITCHEN