Dekton Onirika offers a balance between smooth lines and subtle contrast through abstract patterns. This collection of Dekton stone presents an elegant aesthetic that feels natural. Though made of natural quartz, Dekton Onirika is engineered to meld the real world with surreal ideas in design and space.
Dekton Onirika Colors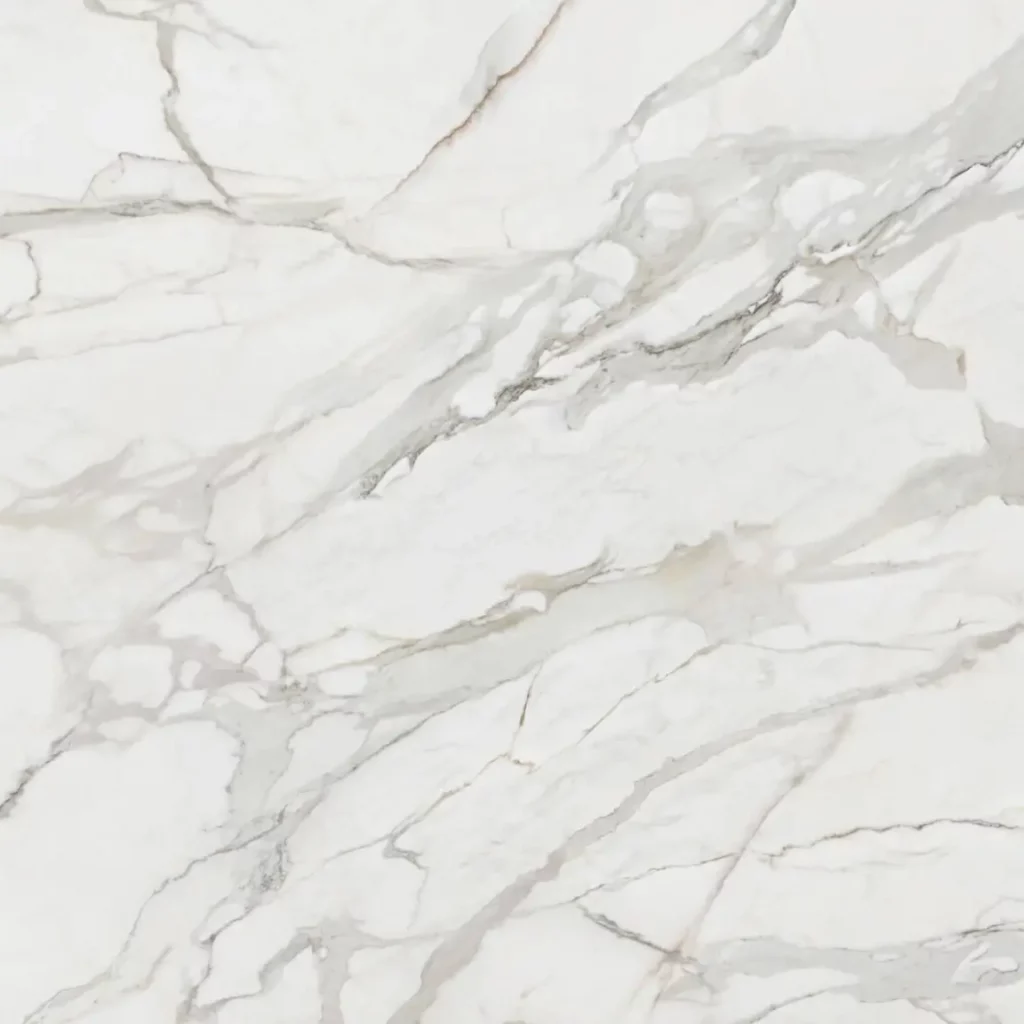 Slabs of Dekton Onirika
As a surface in home or for commercial application, this Dekton Onirika texture can be versatile and used for countertops as well as other indoor and outdoor applications that include backsplashes, bathroom shower walls, vanity tops, table tops, or shelving. The stone is engineered to be so strong that it is available in thin formats or slabs, so it can be used as cladding, flooring, even furniture.
Cost / Price of Dekton Onirika
In 2023, Dekton is still a relatively new innovation. so, how expensive are Dekton countertops and surfaces? Currently the countertops and surfaces (cladding, flooring, furniture) range from $80.00 to $150 per square foot. It is a bit pricey, but keep in mind that Dekton countertops are next-level in terms of durability, quality, and application options.
Slab Sizes for Dekton Onirika
The Dekton Onirika slabs come in small (71 cm x 71 cm) and large (320 cm x 144 cm) slabs to allow for texture continuity from one room to another and reduces the number of joints. Compare to the sizes available in Silestone quartz.
Small Dekton Slab
71 cm X 71 cm

Optima Dekton Slab
144 cm X 320 cm
Standard Silestone Slab
140 cm X 305 cm

Jumbo Silestone Slab
160 cm X 325 cm

Formats / Thickness of Dekton Onirika
4 mm / .4 cm / .15 inch
8 mm / .8 cm / .3 inch
12 mm / 1.2 cm / .5 inch
20 mm / 2 cm / .8 inch
30 mm / 3 cm / 1.2 inches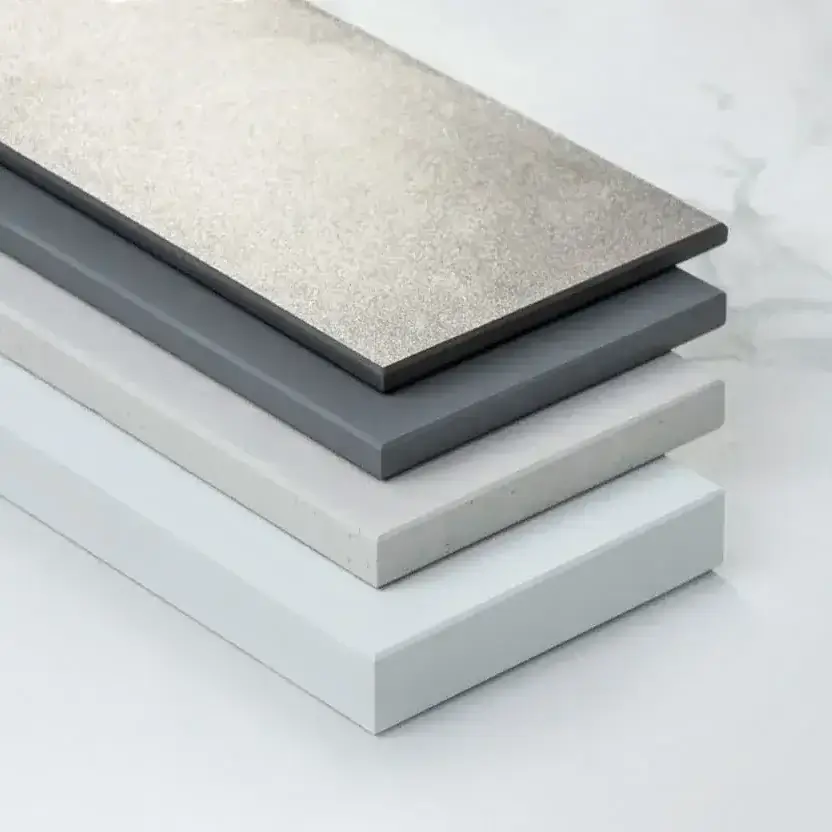 Dekton Onirika Edge Options
Straight Edge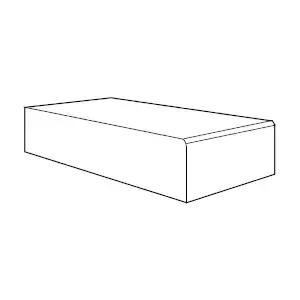 This edge type appears square with a slightly eased top edge while maintaining the countertop's thickness.
Round Edge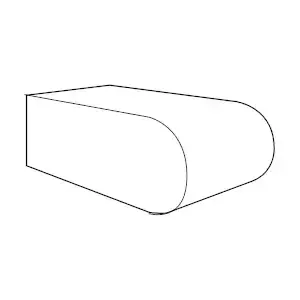 A completely rounded finish that maintains Dekton Onirika's thickness throughout your Dekton countertop.
Beveled Edge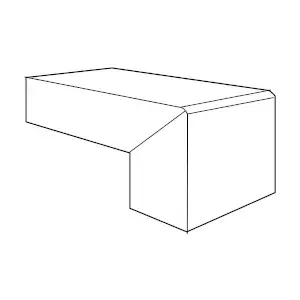 Similar to the straight edge, this edge has a slightly eased top edge and extends the thickness downward.
Half-Bullnose Edge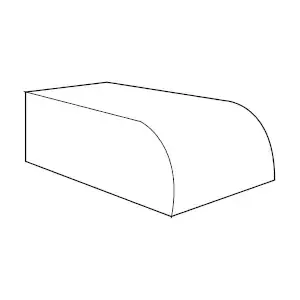 An edge that is rounded on the top and flattens at the bottom for a straight edge. Also known as demi-bullnose.
Mitered Edge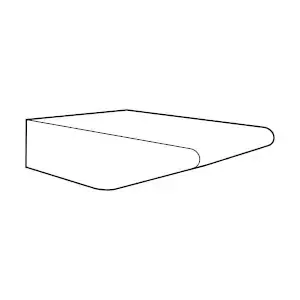 This edge maintains the surface thickness and appears thinner and square with an inward slanted top edge.
Round-Miter Edge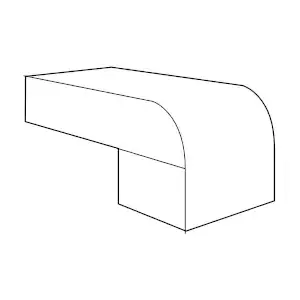 Similar to the half-bullnose (demi-bullnose, basic ease, this edge extends the thickness downward for more surface area.
How does What The Dekton! Onirika Dekton perform?
What is Dekton Onirika ?
Dekton is an ultracompact surface, a new category of material. It is made up of an engineered mixture of inorganic minerals & pigments. Each color has its own recipe.
Does Dekton contain resin?
No. Dekton Onirika does not contain any resin nor organic components. It's 100% inorganic.
What is the composition of the material?
Different formulas are used to manufacture Dekton, depending on the series. Dekton contains the following: aluminum silica, amorphous silica, crystalline silica, zircon (different stones and minerals) and inorganic pigments.
How does Dekton Onirika compare to ceramic or porcelain?
The composition of the material is completely different since it contains raw materials incorporated in the manufacturing processes of quartz and glass. The technology used to manufacture Dekton is unique. This technology heats the components and compacts the structure of the material. Dekton Onirika is then pressed using 25,000 tons of force in order to obtain an ultracompact surface material.
What differentiates Dekton from Silestone?
Dekton does not contain resin and the percentage of quartz is just 10% on average. Its manufacturing process is completely different.
Does Dekton stain?
Dekton goes a step beyond Silestone. With a coefficient of porosity of 0.003, its resistance to the staining is unbeatable. Dekton has the same porosity level as glass.
Does Dekton resist high temperatures and thermal shock?
Dekton resists up to 300 degrees Celsius, meaning it is resistant to everything coming out from a kitchen. Also, it resists thermal shock.
Can Dekton get scratched?
Dekton Onirika can only be scratched by another Dekton product/surface, ceramic, or diamond. The X-Gloss series is more susceptible to getting certain hairline patina that can only be seen at certain angles like black cars. The Dekton colors with a matte finish are the most scratch resistant.
Does Dekton resist acids?
Yes. Dekton resists to all kitchen or household acids.
Does Dekton resist chemical products?
Yes. Dekton resists chemical products used for cleaning or maintenance.
How is Dekton countertops or other surfaces cleaned?
Dekton is easy to clean and does not need any specific maintenance. Water with regular soap with a microfiber cloth is enough. Use rubbing alcohol for stubborn stains that may set or dried over several days or weeks.
Can Dekton be used outdoors?
Yes. Dekton is can be used in outdoor applications (exterior kitchen, barbecue, table, etc.) thanks to its resistance to ultraviolet light and thermal shock.
What are the different available finishes?
Ultra matte, ultra-textured ( wood, slate), and X-Gloss (ultra-polished). Each Dekton color has its own finish and is not available with another finish.
Does Dekton have to be mitered?
No. Dekton Onirika can be worked and installed in 2 cm. Some Dekton colors come also in full body. Other colors may not be 100% through the product. Miter options vary by region.
How many colors exist in the current Dekton portfolio?
New colors and textures come out every day. Click here to see the latest portfolio of Dekton colors.
What makes a Dekton color more expensive than others?
The cost of the raw materials needed to obtain the color in the production process. For example, the white colors are more expensive to produce compared to the black colors. The polished ones add two more steps to the chain: the polishing line and the application of a unique water repealing technology. Also, the fabrication of Dekton Onirika requires more time (3x) to cut for your fabricator versus Silestone or natural stone due to its unique density.
What is the maximum length of overhang?
The maximum overhand is 9 inches. Beyond 9 inches, your overhang will require additional support, which should be approximately 2/3 of the dimension.
How does Dekton react to impacts?
If Dekton Onirika is well supported, its resistance to impact is similar to Silestone or other natural stone. The edges do need to be protected by fabricating 3mm rounded or beveled edges. Though incredibly strong, Dekton is not indestructible, so try to avoid dropping or hitting edges with heavy & dense objects around sinks.
Do matching silicones/adhesives exist for all Dekton colors?
Each Dekton color requires a specific color-matched epoxy glue.
Does X-Gloss maintain Dekton properties?
Yes, it preserves the same properties as Dekton matte colors, but it is more sensitive to the micro-scratches.
What's the difference between X-Gloss and other existing polished products?
The majority of competitor brands have a thin layer of glass on the top that does not resist heat and gets scratched very easily. Other polished surfaces can also be stained because the polished layer is often not completely uniform. The new technology used to make Dekton has reduced porosity to almost nothing through nanotechnology to make an extraordinary glossy shine while maintaining the performance.
Can Dekton X-Gloss be mitered?
Options vary by region.
For Dekton X-Gloss, can the fabricator have the same glossy polish on the edges?
Yes, it is possible to obtain a very similar polished. The difference is minimal and is not noticeable.
Can chipped edges on Dekton be repaired?
There are Dekton Repair Kits available, but keep in mind that result depends on the skill of the person doing the repair and of the color and texture being repaired. In solid colors the results are better than in veining colors. Also, results are better in matte colors than in X-Gloss.
How can I prevent my top edges from chipping?
It is recommended that the edges are protected by making them beveled or mitered 3mm to 4 mm. Like any other surface, try to avoid impacts.
Are Dekton samples representative?
Dekton Onirika samples are available but availability varies by region. Keep in mind that the scale of the veins is adapted to the sample to show the vein in all the samples.
Design Tools for Dekton Onirika